Fresh Takes on the Traditional Southern Novel
30 Sep 2013
Southern literature is nothing short of iconic. Book devotees don't have to look far on any classical literature countdown or educational recommended reading list to find the likes of masterpieces such as To Kill a Mockingbird, Gone with the Wind or even the most recent highly celebrated literary jewel of the South: The Help.
However, one can't help but stop and consider what it is that makes the South so appealing to readers not only of other regions of the United States but even other continents? What is it about our literary tradition that keeps readers coming back for more? Whether the answer lies within our deep historical roots, our most beloved traditions or that indefinable charm that is so often referenced, we may never know but below are three new releases sure to remind readers all over the globe why, when it comes to books both past and present, no one does it quite like the South.
By Courtney Webb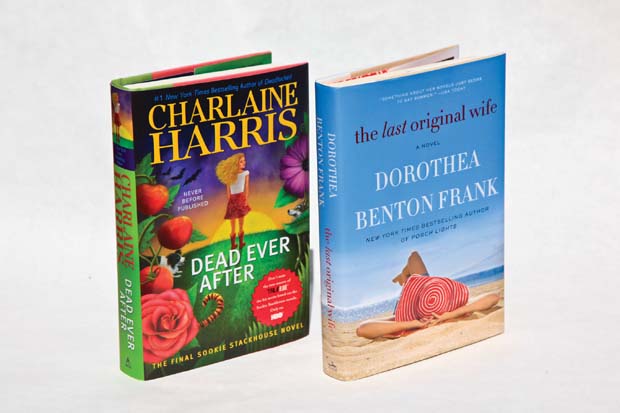 Whistling Past the Graveyard by T.J. Clemente

Nine year old Starla Jane Claudelle resides with her Grandmother in a small Mississippi town and truth be told, she believes she has it real rough. Between never getting to do what she wants, missing both her parents something fierce and the demands of becoming a lady to please Mamie, well, it seems Starla can hardly take a deep breath without being criticized to the moon and back. Soon it becomes clear that the only solution for salvaging this summer is to make an escape to her Mother who she knows is just waiting patiently in Nashville for the time when they can come together and be a family again. However upon an unimaginable series of events, the young Starla soon comes to see the world and people around her in quite a different light as her sheltered world comes crumbling down.
Poised against the backdrop of the civil rights movement in the early 1960s, Starla's journey is one of a very young heroine who captures not only the imagination but also the heart. Whistling Past the Graveyard proves itself to be a new southern classic taking readers through the trials of facing fear, racial prejudice and horrific violence head on while finding your way to being the individual who chooses to make a stand for all that is right and good.
Dead Ever After: The Final Sookie Stackhouse Novel by Charlaine Harris
The phenomenon that is HBO's hit series True Blood all began with what Arkansas based author Charlaine Harris referred to as "The Southern Vampire" series.
Growing restless writing conventional mysteries, she decided to take a walk on the paranormal side and found the eerie setting of a small Louisiana town the perfect backdrop for her mind reading main character Sookie Stackhouse. And so through the pages of a book and the glow of a TV screen: a new blonde pop culture icon was born.
In this final installment, the answer to the biggest question of all will finally be revealed as readers learn with just whom their darling Sookie will choose to grow old with or will she choose to even grow old at all? For those who have never experienced the written word of Sookie the books are the perfect companion for the die hard Trubie and offer an even further extension of all that is the supernatural world of Sookie Stackhouse as the sixth season winds down to an end.
The Last Original Wife by Dorothea Benton Frank
Sullivan's Island native Dorothea Benton Frank is one of the most well-known and highly treasured authors of the Carolinas. Her work has become go-to beach reads for travelers and residents alike with which to read away their vacation days. Carolinians also trust her for a fictional romp that feels close to home in every way as she keeps her settings true to their core and manages to depict the world around us in ways we might have never seen since we are lucky enough to live here every day and call these remarkable locations home.
In The Last Original Wife Frank shines a light on the deep devastation of divorce, the bonds of family and her beloved city of Charleston, South Carolina as she tells the story of a woman trying to find herself again within the streets of the city she holds dear.