Management by Crisis: A Call for Help on Behalf of North Carolina's Coastal Fisheries
28 Feb 2023
The state has failed to protect a public trust resource for several decades—what can we do about it?

By Carin Hall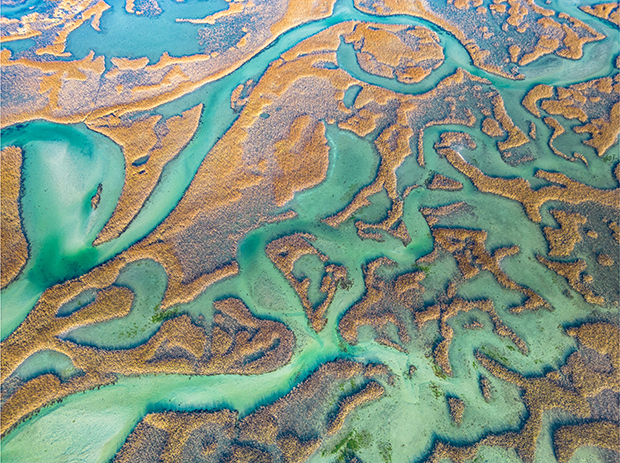 North Carolina boasts the second largest estuarine system in the country, with over 12,000 miles of bays, sounds and wetlands in addition to its 322 miles of ocean shoreline. It's a fishing and seafood lover's paradise. But what many don't know is that the state is an outlier when it comes to coastal fisheries conservation, or lack thereof.

Despite fisheries management plans (FMPs) put forth by the state in the 1990s to sustainably regulate fish stocks—specifically southern flounder—deadlines for managing overfishing issues were not met, and there's been a lack of enforced regulations and consequences for exceeding catch allowances ever since. The NC Wildlife Federation (NCWF) claims that the hierarchical, administrative structure of all the management authorities involved further slows progress, which includes the North Carolina divisions of the Department of Environmental Quality (DEQ), Division of Marine Fisheries (DMF) and Marine Fisheries Commission (MFC).

Enter another acronym to keep track: the Coastal Conservation Association (CCA), a nonprofit comprised of 17 coastal state chapters from the Gulf of Mexico, Pacific and Atlantic seaboards, representing tens of thousands of recreational saltwater angler members—the largest marine conservation group of its kind. The CCA of NC is currently leading a lawsuit alongside 86 citizens against the state for coastal fisheries mismanagement.

"Unfortunately, North Carolina fisheries managers have not made conservation a priority," says Executive Director of CCA NC David Sneed. "For decades, they've promoted commercial fishing by allowing maximum exploitation of a resource without any thought for the future—and we end up with management by crisis that way."

Sneed explains that the state has failed to act on conservation measures until after a stock has collapsed. At that point, the fishing public loses access to a public trust resource, commercial fisherman lose access to profits and consumers lose access to fresh local seafood.

"A truly sustainable fishery supports a regular supply chain for each user group," Sneed explains. "But it must also build in a conservation threshold to guarantee that access to public trust resources is available for future generations."


Anglers Fight for Equity of a Resource

Although commercial fishing is an important part of North Carolina's economy (and heritage), recreational fishing's impact on the economy is far greater. In 2019, recreational fishing in the state accounted for about $4 billion compared to the commercial fishing industry's estimated $500 million impact, according to data compiled by the NC DEQ.

Yet, the Southern Flounder Fishery Management Plan adopted by the NC MFC in May of 2022 allocated approximately 70% of the total allowable catch to commercial harvesting and just 30% to the public. While the plan set forth a significant reduction in the overall catch to avoid total collapse of southern flounder, local recreational anglers expressed discontent (including many here in Wilmington), arguing for equal access to waters protected under the public trust doctrine.

"The season for recreational anglers is very short now," says Sneed. "That has a huge economic impact, as people stop booking trips with local guides. We're not only decimating our public trust resources, but we're also changing the economics of our coastal communities."


A Threatened Species

Although it's not the only species of local marine life in trouble, the southern flounder has become the poster child of poor fisheries management in North Carolina. For several decades, it's been overfished to the point of not only depleting the stock, but also reducing the average size of the individual fish.

The gill nets used to harvest southern flounder catch everything that swim into it, resulting in a lot of waste that further threatens flounder populations and other marine life. There's also the issue of wastage from shrimp trawl bycatch. It is estimated that for every pound of shrimp collected in North Carolina waters, there are about four pounds of bycatch discarded back into the ocean dead.

"One of the main problems is that 60% of commercial fishing license holders do not report any catch on an annual basis," says Sneed. "That's how much is potentially underreported. And it's the state's fault for not setting proper licensing requirements or mandating catch reporting."

Although the southern flounder stock is shared with neighboring states, North Carolina commercial fishing practices have the biggest impact on the resource.

"Other states like South Carolina, Georgia and Florida have thriving recreational and commercial fishing industries," says Sneed. "But all of the states around us have either severely restricted or outright banned the use of gill nets in internal waters and they don't allow shrimp trawling in estuarine waters, so they don't have the same bycatch waste issues that we do here."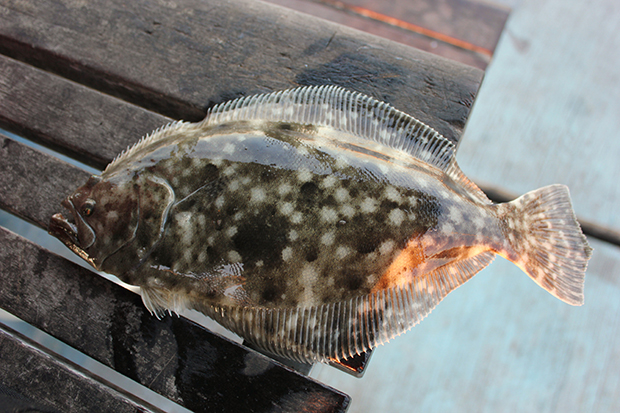 Plan of Action

CCA NC is actively trying to spread awareness through their campaign Save Our Fisheries (ccanc.org/save-our-fisheries), where people can find a long history and additional supporting documents around the state's fisheries mismanagement.

"We also encourage people to speak up about it," says Sneed. "Reach out to your legislators and talk to them about
these issues."

For seafood buyers and businesses, being mindful of where fish is coming from is critical. The Monterey Bay Aquarium's Seafood Watch guidelines are available online to help source sustainable options or alternatives. The Local Catch app also has some promising features to help buyers reduce waste, allowing commercial fishermen to see what the market needs before leaving the dock via requests submitted from dealers within the app.

"It can help prevent overharvesting and put excess catch to use that may have otherwise been thrown out," says Local Catch Operator and Founder Landon Hill. "We also hope to be able to provide agencies with some of that data to help monitor fish populations and activity in specific areas."

For fish dealer license holders, using the Local Catch app means better access to fresh fish while supporting local fisherman. Commercial fisherman can, in turn, better serve local buyers and rely less on selling their catch to larger corporations at a wholesale price.


Support Local Stewards of the Environment

Wrightsville Beach's Ana Shellem has been spotlighted in recent years for her sustainable approach to her one-woman owned and operated oyster business, Shell'em Seafood. Shellem takes a strong stance against overfishing, refusing not to harvest more than what is ordered, personally delivering her catch to clients each day. Local restaurants like Seabird count on Shellem for fresh oysters and mussels on the regular.

Rx Chicken & Oysters restaurant is also up to something new, with an oyster farm of their own in the works and plans to serve sustainably caught lionfish—an invasive species destroying reefs and local fish populations like grouper and snapper—that they spear themselves.

Seafood and fishing are central to North Carolinian and Wilmingtonian culture. To ensure our fisheries can continue to support commercial and recreational fishing industries alike, we must hold the state accountable as a trustee of our public trust doctrine. We also hope you join us in celebrating the local heroes doing the hard work to operate responsibly. Have conversations with them, post about them, send us their stories and thank them for protecting our precious resources.