Temptations Gourmet Café
05 May 2019
Proving that if it isnt broke, don't fix it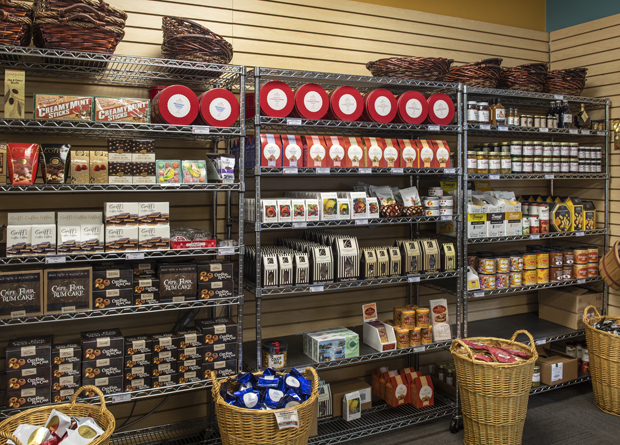 Like any small town, Wilmington has institutions. Places that have been here since before the dawn of summer tourism rushes and rising real estate prices. Temptations Gourmet Café has been serving the 'Wilmington Ladies Who Lunch' for over 39 years, a claim not a lot of restaurants can make. And even though the restaurant has changed ownerships, split up locations, and gone through several paint jobs, the quality and customer service have never waivered.

For the last twelve years at least, that steadfastness can be chalked up to the time and talent of General Manager/Executive Chef, Virginia Thompson. When Janet and Bert Lamport of Pittsburgh, PA purchased the café and gift store from James Snyder, they wisely kept Thompson and the rest of the long-time staff on. Thompson, a graduate of the Culinary Institute of America, has been running the cafe for twelve years, along with gift basket guru, Susan Frye. According to Thompson, not a lot is different from when she started, and that's because it works.

"Well, we renovated the store, so it's definitely gotten a facelift. But, I don't think there's actually been a lot of other changes. Our staff sticks around. I had somebody retire on Friday; she'd been here nineteen years. We say, 'she came with the building,'" Thompson says, laughing. "I would say our tight staff is part of our success. We only have about 12 employees, and we know all our customers by first name."

But, of course, nice as the staff is, it's the food that keeps people coming back. And one of the first lessonsThompson learned was, 'if it isn't broke, don't fix it.'

"There are things on the menu that have been there for 39 years that we can't change," Thompson says. "The Temptations' chicken salad, which is our tarragon almond chicken salad, has been on there for 39 years. Another one is the French Onion soup, which is made a little differently than regular French Onion, because we use chicken stock…which is incorrect. French Onion soup should be made with beef stock, but these people have been eating it like this for so long. That's what they want."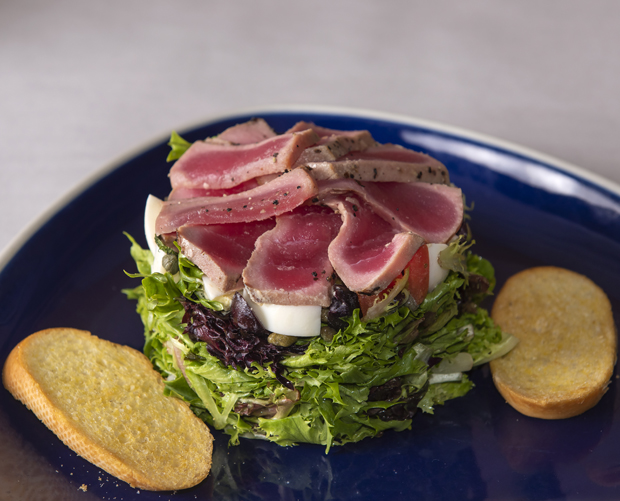 The cafe sells over 25,000 pieces of quiche a year, with Thompson hard at work creating new flavors that switch out three times a week. Another constantly changing classic is the Secret Bread Pudding, which can be anything from blueberry cheesecake to coconut rum. Temptations is also known for it's beautiful selection of salads, like the timeless Tuna Nicoise, featuring seared Ahi tuna, kalamata olives, roasted red peppers, capers, tomatoes, and topped with a hard-boiled egg. Or the Chicken Orange Pecan, with sweet mandarins, candied pecans, and roasted chicken all tossed in a raspberry poppyseed vinaigrette.

Now that summer is creeping up, old seasonal favorites are returning as well. The Blackened Chicken Spring salad, romaine topped with oranges, strawberries, toasted almonds, blackened chicken and an orange poppyseed dressing, is back on the menu. And Thompson has started preparing to churn out gallons of her award-winning Tropical Gazpacho. This cold soup is a base of mango, cucumbers, tomatoes, garlic, and lime juice, pureed till smooth. Then it's topped with chopped pineapple, cilantro, red peppers, and red onions. It's only available between Memorial Day and Labor Day.

"That cold soup…I cannot tell you how much we sell over that period of time, I probably sell about ten gallons a week," Thompson says.

Everything the cafe makes can be ordered in bulk; for parties, corporate lunches, or just to hoard in your freezer.

"So, if you need three pounds of egg salad, soup or potato salad, chicken salad, pimento cheese, key lime pies…it's all available," Thompson says. All of their house-made salad dressings are bottled and sold through the cafe as well, and catering constitutes a huge part of their clientele.

Besides being a charming place for book club meetings and mid-day meet-ups between friends, the cafe also has a booming retail side. They ship gourmet gift baskets all over the country through their online store. In the retail space, visitors will find a huge array of North Carolina local products, from cheese straws to hot pepper jams and pickled watermelon rinds. Thompson points out with pride that over 95% of their items are local NC products, with the exception being their very popular Sweet Shop truffles from Texas. The store also has a great wine selection, and if it's a wine that can be sold in NC, they can special order it.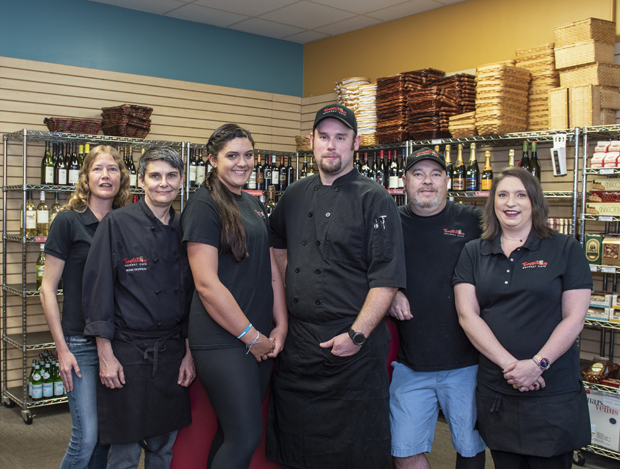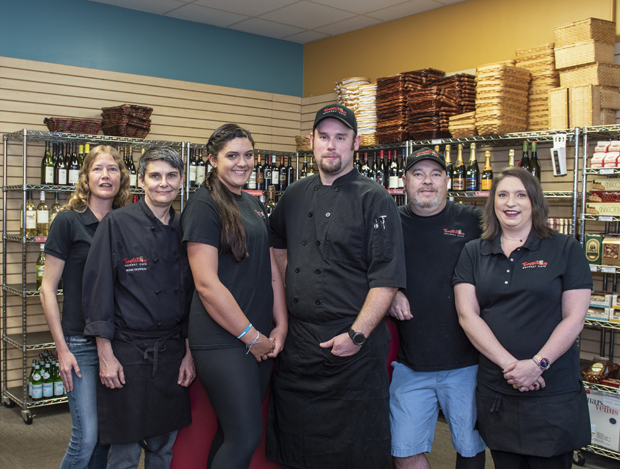 Gifts are easy here. Simply pick a bottle of wine, or three, that you'd like to centerpiece, give her a budget, and Frye will design the perfect gift basket of treats and snacks. A popular recent addition, and one not available yet on their website, is the North Carolina tote bag. Coming in a sturdy burlap tote with North Carolina sketched on the side, the selection features Goodness Gracie Heavenly Toffee Cookies, a Wilmington local, as well as their Goodness Gracie Gone Nuts mix. There's also Peanut Roaster gourmet peanuts from Henderson, Griff's Coffee Toffee from Chapel Hill, Salem Kitchen cheese straws from Winston Salem, and Butterfields Peach Buds from Nashville, NC. Peach buds are old school hard candies, and Temptations carries multiple flavors from Butterfield's: ginger buds, lemon buds, cherry buds, muscadine buds. It's just one of many products that can really only be found in town here.

The shop is closed on Sundays, but customers who come in on the first Saturday afternoon of the month will find Pat Bertrand set up in the Temptations parking lot where he has been coming for years with his little dog Merle, sharpening kitchen tools, scissors, beautician shears, and gardening tools. It's just one of many little ways that Temptations is preserving the sense of tight-knit community that was Old Wilmington. And like Thompson says, 'if it isn't broke, don't fix it.'