That's a Wrap
04 Nov 2021
Wilmington's one-stop shops for scrumptious gifts
By Fanny Slater » Photos by Abigail Whitehurst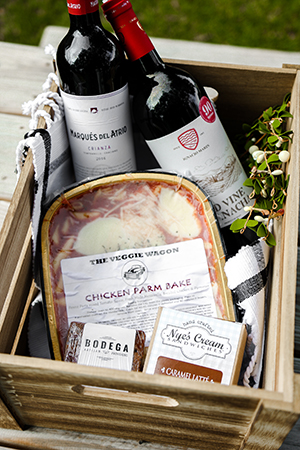 We all deserve a present—or at least a pat on the back—for making it through the last two particularly unusual years. But before handing ourselves a hard-earned treat (I personally will be rewarding myself with a robot vacuum) let's show a little love for those around us.

Forget the artificial multi-flavored popcorn tins from the drug store.

Though that cheddar be bussin'.

It's time to step up your gift game this holiday season, and you've come to the right place. Wilmington is a humble hodgepodge of wildly creative artists and artisans who make their living fashioning delicious goods; so, we tapped into this flourishing scene and mapped out where to find the most thoughtful, most delicious offerings.

Of course, inedible hand-crafted items (like yummy-smelling soaps and candles infused with local beach salt and the like) also make superior stocking stuffers—but for our focal point we present to you:

Presents you can put in your mouth. And what's better than a gift you can eat?

From specialty beverage shops carrying small batch brews and organic wine to natural grocery stores boasting the best vegan carrot cake you'll ever encounter, leave it to us to lead the way. We've done the hard work of sifting through the selections and whittling down the list.

Here's our wrap up. Now it's just up to you to, well, wrap it up.

Rise & Grind

But first, coffee. Nothing says "I care about you" like bestowing someone with caffeine, and Wilmington is blessed with a boatload of buzz-worthy coffee shops. You can smell the perfume of smoky beans as soon as you hit the intersection of 12th and Princess, and that's all Folks (folkscafe.com)—Looney Tunes puns intended. This locally-owned café invests in quality raw green beans and you can taste it in the robust blends.

Ogden's Casa Blanca (casablancacoffee.co) is the ultimate hub for artsy accessories like Chemex pour-over makers, handy camping mugs, barista scales, and more. The Roaster's Choice Coffee Subscription—5 pounds of freshly roasted varieties delivered weekly or monthly — is also a no-brainer to bequeath those with legit java fixations.

Boozy Basket

Whether you're shopping for a Secret Santa or your closest mate, a medley of memorable libations is always a solid choice. The owners of Castle Street's Wilmington Wine (wilmingtonwineshop.com) will school you on all-things-vino if you can't tell your Grigios from Gewurztraminer. NOFO's neighborhood bottle shop Palate (palatenc.com) has the perfect open-air patio for kicking back with Sangria on a Sunday—but it's their array of high-end artisan bitters that will be a slam drunk for home bar enthusiasts.

If the friend you're shopping for lives a sober lifestyle, but still happens to be a beer nerd (raises hand), Hey Beer (heybeernc.com) and Lighthouse (lighthousebeerandwine.com) carry the city's most expansive selection of superior NA brews.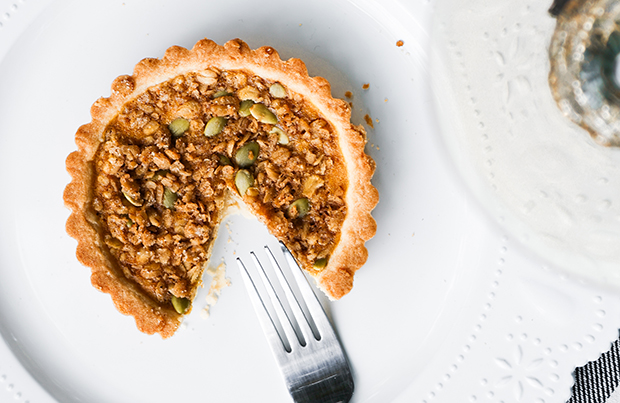 Produce Party

Hit Bodega (thebodega.shop), South Front district's charming specialty food market, and turn to their take-and-bake casseroles for parents who aren't so keen on cooking. For friends who do enjoy running wild in the kitchen, Homegrown (homegrownwilmington.business.site) (at Queen and 15th) has a similar vibe and is a great place to gather a Chopped-themed gift basket. I suggest funky blue cheese chèvre, fluffy focaccia, herbs, and fresh peppers. Browse around Bigger's (biggers-market.myshopify.com) for spectacular seasonal fruit and honey produced by nearby bees.

Very Vegan

For that plant-based host or hostess always bending over backwards to manifest a dish everyone will enjoy, don't let them get overlooked this season. They'll adore a versatile assortment of wholesome delights from Tidal Creek (tidalcreek.coop) — like the vibrant vegan pumpkin pie. Swing into Lovey's (loveysmarket.com) for their famed carrot cake—so rich you'll never guess it isn't laden with butter and cream cheese.

Seafood Lovers

Know folks who consider themselves seafood snobs? You'll find goodies galore at Seaview Crab Company (seaviewcrabcompany.com) and Mott's (mottschannelseafood.com).

Mott's—a WB staple—offers an impressive lineup of sauces, spices, and apparel that will fill a personalized basket to the brim. Seaview also supplies a handful of cupboard items — like their zesty house seasoning that's so good you'll swear off Old Bay. If the lucky recipient lives nearby — toss in an ice pack and a collection of their heavenly handmade dips and cakes.

Sweet Tooth Fairy

Peppered Cupcake (thepepperedcupcake.com) is best known for their "off the hook" twists on traditional flavors. Have the little ones take part in the gift giving process by letting them be in charge of the choices. They'll dig decadent possibilities like Sweet Tater & Molasses.

When you need something impressive for a flock of foodies, sweet and savory variations like the Blueberry and Citrus Habanero or Orange Marmalade and Horseradish will do the trick.

Little Bit of Everything

No need to narrow it down to a theme. Stroll through Blue Moon (bluemoongiftshops.com) for all the local treasures your heart desires. With over 100 artisans, retailers, and entrepreneurs offering home accessories, hand-stirred fudge, small batch toffee, and handcrafted jewelry — good luck not finding a wonderful present.

Old Wilmington City Market (oldwilmingtoncitymarket.com) is your downtown one-stop shopping spree destination for all-things-NC. The Carolina Country Store's impressive selection spans from hot sauces and rubs to guacamole-infused hot sauce. Nothing says happy holidays like a tickle on your tastebuds.