Unveiling Rome's Hidden Treasures
04 Jul 2023
From Michelangelo's bridges to culinary delights, uncover some of Rome's best-kept secrets courtesy of the Sofitel Villa Borghese Hotel
By Katie McElveen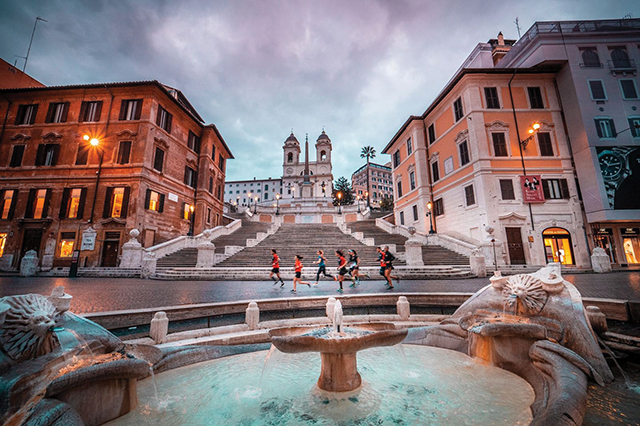 As the head concierge at Rome's Sofitel Villa Borghese Hotel and the president of Les Clefs d'Or, Rome, Agostino Sità spends most of his days helping guests fall in love with his home city. And while he loves when guests report back how taken they were with the Colosseum, the Sistine Chapel or Trevi Fountain, his real joy comes from sharing some of Rome's lesser-known experiences: the tiny restaurants, decades-old shops and hidden artworks that only locals know about.
Sità's suggestions go beyond a map. As repeat guests requested his help building a less touristy itinerary, Sità asked his contacts across the city to come up with ways for guests to gain an insider's look at the city.
"Curating a program of unforgettable experiences at Sofitel Rome Villa Borghese is a passion of mine, as I believe true luxury lies not only in lavish amenities but in revealing Rome's hidden beauty to our discerning guests," he explains. "Through my work, I have had the privilege of getting to know exceptional experts in various fields from culinary to art, fashion and more, all of whom hold the keys to the city's best-kept secrets. Their profound knowledge and genuine love for Rome have allowed me to trust their expertise implicitly, enabling me to create a collection of local experiences that showcase the soul and essence of this remarkable city."
One of those experiences is with ArcheoRunning, which combines owner Isabella Calidonna's two passions: running and art history. Today, she's led me to Via Giula, a lovely but quiet and seemingly unremarkable street a few blocks from the bustling Campo de' Fiori. On one side of the street, beautifully dressed locals stand outside a coffee bar sipping their morning espresso from tiny porcelain cups; on the other, Isabella is directing our attention toward a bridge arching across the roadway, connecting two buildings. "Michelangelo designed that bridge," she explains. "The Farnese family wanted to be able to travel more easily between their two villas."
That was just the beginning. As we wove our way through the labyrinth that is Rome, Isabella, who is an art historian, certified Rome guide and running coach with the Italian Olympic Committee, pointed out places where Michelangelo had lived and worked. Along the way, she pointed out tiny bits of art that I never would have noticed had I been on my own. The hotel offers a tour that immerses guests into the brief, intense life of the 17th-century painter Caravaggio; for those who prefer a more modern era, the hotel works with an art historian who specializes in 19th-century art and architecture.
Not all of the hotel's experiences are history based. There are also shopping experiences at some of the city's most elegant tailors, shoemakers and ateliers with fashion influencers, yoga classes within private gardens and villas, horseback riding, a guided photo tour and more.
Of course, this being Italy, Sità included several food-based experiences, including a blind wine tasting, a gelato tour, market visits and a street food tour with local influencer Lauren Caramico, who owns Davvero Rome.
Our marathon of food began at Roscioli, where we crunched into square, airy slabs of Roman pizza heaped with ham and dribbles of cheese as Lauren explained the difference between Roman pizza and pizza from Naples. Next, we skipped the line outside Dar Filettaro a Santa Barbara, which serves golden fingers of fried bacala, or salted cod, to guests sitting at mismatched wooden tables drinking dry white wine out of juice glasses. Hot, steaming and shatteringly crisp, the bacala was difficult to stop eating.
Before long, we were deep in Trastevere, the former working-class neighborhood where centuries-old churches and markets share the streets with hip restaurants and bars. Our destination was Il Trapizzino, where owners Stefano Callegari and Paul Pansera have created the Trapizzino, a cone-shaped pizza filled with traditional Italian dishes such as chicken cacciatore, meatballs and sauce and even eggplant parmesan. Easy to eat on the go, the Trapizzinos were creamy and satisfying, full of flavor but not greasy or wet. Even better, the wine list, which is studded with unexpected varietals and flavors, transformed course number three of our traveling dinner into a full-on culinary experience. Throughout it all, Lauren, whose relationships with owners and servers at every stop meant no waiting for tables and the chance to taste a multitude of dishes, shared neighborhood lore, offered ideas for future meals and, at the end of the evening, took us to a lively bar for after-dinner spritzes.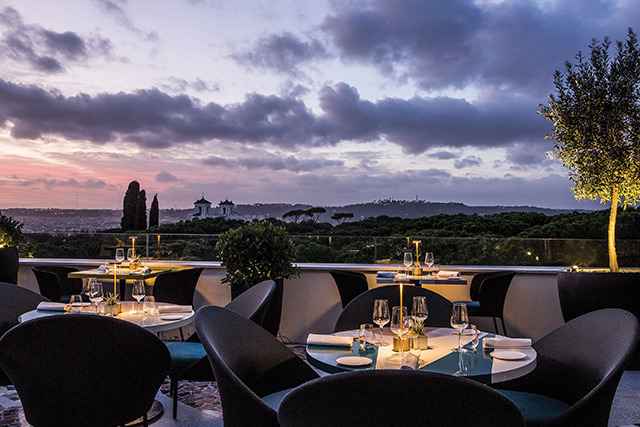 Though it's located just a few blocks from some of Rome's most popular sites, Sofitel Rome Villa Borghese Hotel itself is a quiet oasis where it was easy to recharge. Rooms are breezy and bright and have windows that look out over Villa Borghese's 100 acres of gardens, meadows and pathways; each morning I enjoyed my morning coffee (which arrived with a few lovely cookies) at a small table positioned to catch the lemon-scented breeze. The hotel's restaurant, Settimo, has an elegant rooftop lounge that offers views of St. Peter's. The 78-room hotel is situated within a 19th-century palazzo; it was fully renovated in 2019 by renowned French architect Jean-Philipe Nuel.
All in all, the specially curated experience was a collection of unforgettable, hidden gems that revealed the true soul and essence of this remarkable city.