Fashion forward looks trending this season

Photos by KELLY STARBUCK PHOTOGRAPHY
Model: Wren, UC Models
Photo Assistant: Bailey Fort
Make-up: Robin Siegel for Carter Kayte Beauty Atelier
Hair: Amber Hunter
Location: Cameron Art Museum
Artwork: ©The Isamu Noguchi Foundation and Garden Museum, New York/Artist Rights Society (ARS)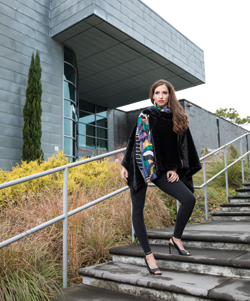 Printed Village Scarf, $30, Faolivo NY Faux Fur Poncho in Black, $45, Renee C. Velvet Top in Blush, $45, Willow Pants in Black, $42, Vince Camuto Heels in Black, $92, Caroline Hill Silver Beaded Earrings, $18; all at Palermi's Collection at Blue Moon Gift Shops.
---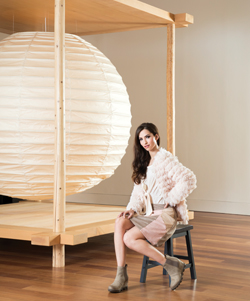 Lee Island Top in Cream, $42, Belleview Block Skirt, $46, Wilmywood Jacket, $62, Joan of Artic Wedge II Chelsea Boots in Tan, $200, Carolina Wren Woven Necklace, $32; all at Honeybee Fashion and Gifts.
---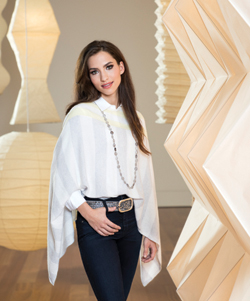 Kinross Cashmere Poncho in Limoncello Stripe, $252, AG Jeans, $198, Streets Ahead Mixed Metal Contour with Studs Belt, $265, Foxcroft Collared Shirt in White, $79, CoolBeads, $100; all at CoolSweats on the Beach.
---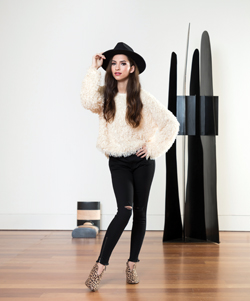 Shaggy Sweater, $43.99, KanCan Jeans, $41.99, Leopard Booties, $34.99, Floppy Hat, $19.99; all at Style Me Boutique.
---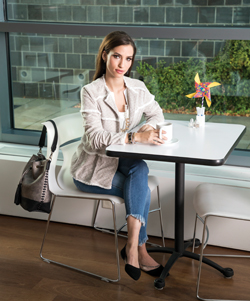 Ruffle Dress Top in White, $28.99, Doe & Rae Fringe Cardigan, $43.99, KanCan Crop Skinny Jeans, $41.99, Rollasole Flats in Black, $26.99, Marah Metallic Bag, $52.99, Wood Bar Earrings, $12.99, Metal Crescent Necklace, $27.99, Set of 3 Bling Bracelets, $12.99, Argentina Cuff, $14.99; all at Pretty Please! at Blue Moon Gift Shops.
---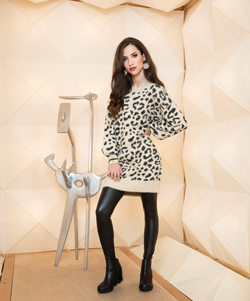 Swannonoa Forest Leopard Sweater, $56, Bad to the Bone Leggings, $28, Joan of Arctic II Wedge Zip Boots in Black, $200, Ink and Alloy Cuff Bracelet in Cream and Gold, $50, Sand Myrtle Wood Stud Earrings, $30; all at Honeybee Fashion and Gifts.