Your Dream Kitchen Awaits in 2020
11 Jan 2020
Markraft Cabinets bring your ideas to life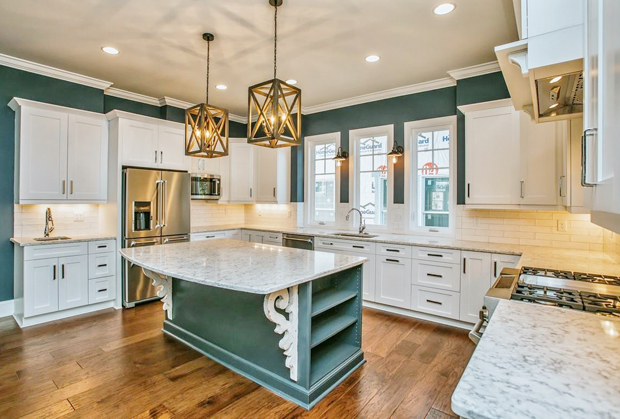 Are you ready to have the kitchen of your dreams in 2020? Markraft Cabinets is a great place to help you move from idea to execution. Established over 30 years ago, the company specializes in cabinet and countertop design as well as installation for custom remodeling projects and new residential and commercial construction. Among the services Markraft offers are product selection, custom design, and installation. There is also a full-service warranty department to track and handle all post-job completion issues. Markraft acts as the sole point of contact for projects of all sizes, providing an in-house licensed general contractor for a seamless experience.

While customers benefit from the company's many manufacturer relationships that offer a wide selection of quality products to suit individual styles and budgets, the process goes well beyond aesthetics.

"Nothing is in good taste unless it suits the way you live," says David Talley, Chief Operating Officer in the Wilmington Division of Markraft. "Everyone's vision of a dream kitchen is different. Markraft's design team and construction services department not only listen to your ideas of the completed look, but also dig into how you live and work in the space to ensure you have years of enjoyment."

Markraft's local Sales & Design Studio is located at 2705 Castle Creek Lane, Wilmington. This is the first stop on your journey toward the perfect kitchen. Customers can get ideas, see product displays, and meet with a designer to discuss what they want to achieve. Many homeowners are surprised to learn about the wide array of modern design features, including oversized islands and technology centers, that they can incorporate into their kitchens.

"We work with leading manufacturers to pave the way to the newest design trends," Talley said. "Our designers work with ideas you bring in but are often creating the latest trends that others strive to imitate."

Want to get started on a kitchen made just for you and your family? Find out more at markraft.com or by calling
910-793-0202.