Room for Change
11 Jan 2020
Home remodel inspiration for 2020

By JUDY ROYAL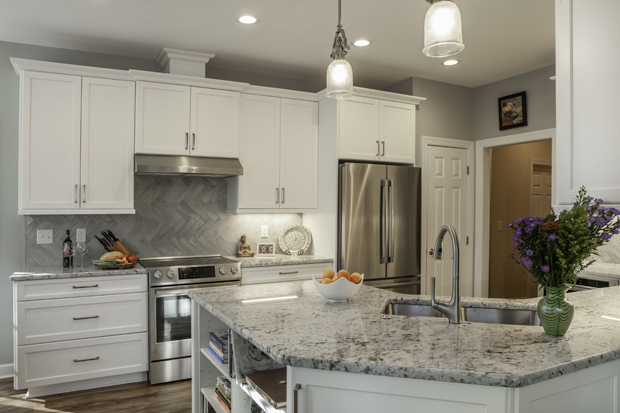 As we embark on not just a new year but also a new decade, it's a great time to put some significant changes into action. Have you been thinking about tackling a major home improvement project? Why not take advantage of the clean slate offered by the beginning of 2020 to move it off the back burner and into fruition?

Remodeling is not only a way for homeowners to make their living space more beautiful, comfortable, and practical, but such projects can greatly increase the resale value of a residence. If you're ready to transform your dwelling into the home you've always dreamed of, these local projects might serve as the inspiration you need to finally make your move in 2020.

Magnolia Greens Golf Plantation: Dynamic Kitchens and Interiors

Long gone are the days when the kitchen was reserved exclusively for cooking. Today's kitchens are the heart of the home, serving as a gathering place for entertaining guests, helping the kids with homework, and even watching TV. With such an important role, this hard-working room is often the focal point of home remodeling projects. Given the significance and financial investment of a kitchen renovation, many homeowners opt for professional help with both the vision and labor.

Alice Evans, designer and president of Dynamic Kitchens and Interiors of Wilmington, recently worked with homeowner Mary Gibbs of Leland's Magnolia Greens Golf Plantation, who wanted to tear out 20-year-old cabinets and convert her kitchen into a clean, modern, cozy, and bright space that could accommodate a large cookbook collection.

"I was inspired to find a way to express Mary's aesthetics in her new kitchen," Evans says. "The old kitchen created a bottleneck, and the storage space was lacking. The two important changes in the design were to create an improved traffic flow and add much-needed storage. I also wanted to lighten up the kitchen with proper lighting."

Evans accomplished these objectives with a herringbone tile backsplash in Urban Brick Replay Gunther Gray, new cabinets by Signature Custom Cabinetry in Simply White paint finish with Pioneer-style doors, countertops in White Eyes granite by Southeastern Marble & Granite, tiles from Southeastern Tile Connection, and pendants from Butler's Electric Supply.

"The end result is fabulous, and I love being surrounded by my new kitchen," Gibbs says.

Her advice to those looking to remodel? "Get the best designer, be flexible, and know that in the end it will all work out."

The project took about two months. While seeking the perfect elements can delay a remodel, experts say it's important not to rush the process. After all, you'll likely be living with the end result for many years to come, so you want it to meet all of your expectations. Homeowners can help the process by doing a little research and preparation first, however.

"When you invite a designer to your house to talk about your remodel, you need to have your wish list ready to help the new vision come to fruition," says Evans, who has been working in the interior design field for more than 30 years. "Also, the best advice for someone who wants to remodel a kitchen is to have a plan for an alternative cooking and cleaning spot."

Dynamic Kitchens and Interiors specializes in kitchen, bathroom, and office renovations, working closely with clients to plan remodels that match their vision and feature durable materials that fit each budget. It is located at 1815 Carolina Beach Road, Wilmington: dynamickitchens.com or 910-763-9870.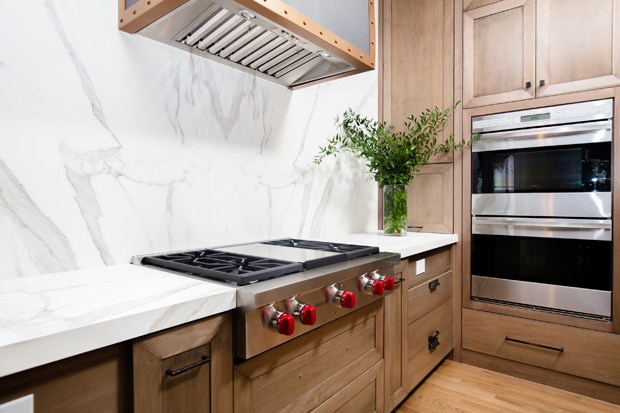 Landfall: Bluewater Surfaces

When Landfall homeowners wanted to merge East Coast and West Coast, Dustin Braudway, owner of Bluewater Surfaces, knew what counter and stone materials were necessary to achieve this.

"We were going to go with a clean, white marble look for the kitchen and bar areas," Braudway says. "The project changed to the new modern sintered stone porcelain slabs that are now available from Spain. The products used were Neolith and Dekton."

The homeowners had worked with designer Susan O'Brien on previous projects and enlisted her help again to bring a sleek, open, bright, and modern feel to their residence. The result was a custom modern California style mixed with a Coastal Low Country Carolina flair that Braudway describes as "beautiful and inspiring."

"This truly represents our coastal lifestyle," he says. "The home renovation has a lot of a Southern California vibe mixed with the Low Country feel. It is truly a unique home, and Wilmington architecture can easily handle the mix of the two styles. Often our traditional Low Country Coastal homes have some beautiful modern injections, but I believe that there will continue to be a blend of California/Carolina style in new modern homes along our coast."

General contractor Konrady & Son Construction opened up the kitchen to the living room by removing the pantry, island, and fireplace that closed off the two spaces. Other rooms affected by the reconfiguration were the laundry room, office, and master suite. The contractor added full-glass, four-panel sliding doors in the living room and master bedroom and installed four full-height, full-glass windows in the office/corridor to allow for views of Howe Creek. Other changes included opening up an existing planter outside of the living room, installing a 6-foot fire table for entertaining, and installing a 72-inch linear fireplace that Braudway wrapped in limestone in the living room.

Other local businesses that worked on the project include Hollingsworth Cabinetry, Carolina Fireplace, AMD Flooring, and Ed Newsome's Hardwood Floors.

Braudway says it's important to do your homework first and foremost before starting a remodel project.

"I always tell people to work with local designers and get as many inspiration pictures as they can so that the designer can put together a working project board to achieve the look desired," he says. "A lot of projects get delays and/or over budget because of the changes made during the finishing stages."

Bluewater Surfaces is located at 4022 Market St., Wilmington: bluewatersurfaces.com or 910-547-1980.