Building A Better Lifestyle
01 Nov 2023
The Bluffs on the Cape Fear emerges as one of the region's finest communities, emersed in nature and first-class amenities
By Jen Reed » Photos by G. Frank Hart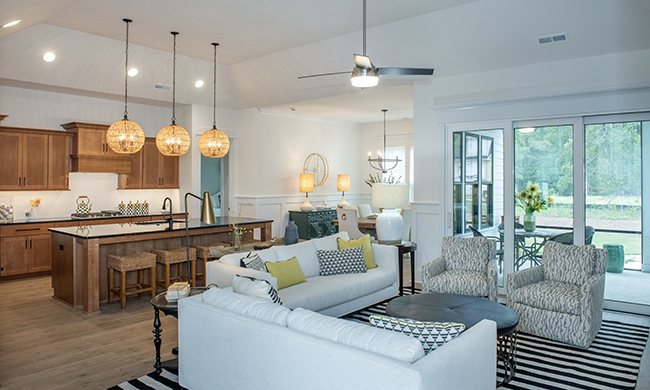 Doug Talbot is driving his truck down a bumpy dirt road, with little before him except trees and faint glimpses of the Cape Fear River peeking through from behind the landscape. The land is pristine and seemingly untouched. To the naked eye, it's like any other forest, to Talbot, however, he's not looking at the dense clusters of pine, oak, and birch. He sees a story unfolding before his eyes. And this story is the continuation of a dream that has all but gone away.
"There was a time when we weren't sure if this community was going to become a reality," he opined. "But what you're witnessing here is what happens when you don't give up."
The Bluffs on the Cape Fear is an emerging community in northern Brunswick County that is "inspired by the river." Talbot has been leading the efforts to develop the Bluffs since inception and is currently about a third of the way into what will be a 700+ home subdivision. This Bluffs is unlike many of the communities that have found a home in the lower Cape Fear in the past decade. It really offers the best of two beautiful worlds with a private preserve nestled neatly in nature, but allowing an easy drive to everything that makes coastal North Carolina so attractive. Perched along an unspoiled stretch of the Cape Fear River close to Downtown Wilmington, The Bluffs is a breathtaking natural haven, with a combination of large wooded and waterfront homesites, and custom homes – many with stunning and serene views of the river.
There is a community park that serves as the epicenter for recreational opportunities like kayaking, boating, fishing, and paddleboarding. It boasts a kayak launch, a picnic pavilion with grilling stations, a large fire pit, and plenty of spots to fish. And if you feel like taking a leisurely boat ride along the Cape Fear, a river boat ramp offers easy access to the Cape Fear River. Permitting for a 50-slip marina has been issued for the development. There are currently 11 slips completed that will be available for purchase by residents of the Bluffs. There's even community boat and RV storage on site.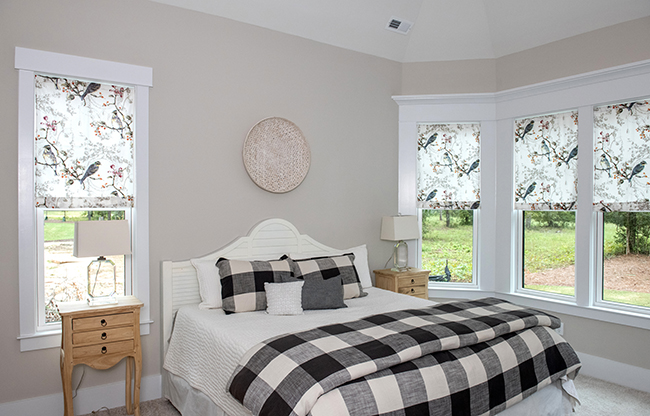 Work has also recently started on the expanded addition to the current Clubhouse with a state-of-the-art fitness and wellness center. Talbot calls the Clubhouse the "heartbeat of the community," and envisions an area where neighbors will gather for dinner, watch the "big game" or simply unwind from the day with a glass of wine. The Clubhouse will also include a restaurant that Talbot says will operate on a fixed schedule each week with themed dinner offerings. The plan is to have catering available for residents when the time comes to show off their beautiful homes to family and friends.
When Doug imagined creating the Bluffs, he wanted to build something unique in every aspect of its footprint.
"We don't offer cookie-cutter homes—each home is custom built; the color of the home even needs to be approved before building can start," he says, noting that the variety of sizes, shapes, and colors of the homes is what contributes to the uniqueness of the streetscapes.
Other amenities include nature and walking trails, a resort-style pool, tennis/pickleball courts, a playground, a lake with a fishing pier and beach, a lakefront clubhouse, and a private beach club on Oak Island. The beach club offers private parking and direct beach access, making it a great location for community gatherings, or quick beach getaways.
The source of the unique and varied home designs is a team of local builders who work in cooperation with Talbot's team. Each builder brings its own style of home to the Bluffs catalog that represents a wide array of inspiration, certain to appeal to any buyer.
Horizon Homes is a family-owned homebuilding company focused on designing quality floorplans built for the way your family lives. With their energy-efficient home designs and an "it's included" mindset, they will work together to create an affordable, custom home that reflects your personal style.
Coastal Cypress Building Company delivers the true Southern feel and approach to building a new home or remodeling and renovating your current home. This family team offers a streamlined process, abundant communication, and more flexibility and input from the owner.
Hagood Homes, simply stated, builds houses that become homes, to improve the communities. Hagood Homes combines inspiration, heart, and hard work into every one of their builds.
Kent Homes understands that building a home is one of the biggest investments you will make, and they pride themselves on understanding your needs and delivering a personalized, positive homebuilding experience.
Legacy Homes by Bill Clark is an award-winning homebuilder that has been in the Carolinas since 1977. Its newest division, Legacy Homes, focuses on building distinctive homes with its clients' lifestyles in mind. Legacy Homes by Bill Clark offer modern distinguished floorplans with open layouts, gourmet kitchens, owners retreats and outdoor areas.
Southern Pines Homes is a custom builder committed to producing the highest quality homes with industry-leading style and innovation. At Southern Pines Homes, they strive to put the customer's needs first through an ongoing pursuit of excellence in every detail.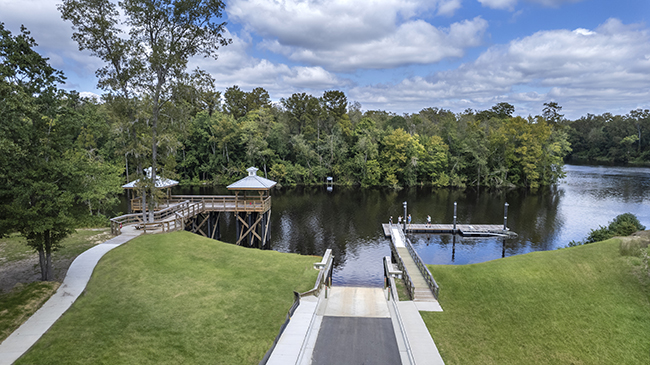 Arthur Rutenberg Homes has taken the art and business of custom homebuilding to a higher level. When you are ready to build a home that lives exactly the way you want it to, with a personalized floorplan that fulfills your every dream, AR Homes provides you with a spectacular experience, from start to finish.
True Homes offers the best new home designs, styles, and value and is the largest private homebuilder in the Carolinas. There are several floor plans available and homeowners will have the ability to customize their home plans.
Talbot said they envisioned the Bluffs to be home to a mature clientele who are ready to retire, are downsizing, or looking for a second residence close to the coast. But, just as the homes that are built have been blended among the neighborhoods, young and growing families are also calling the Bluffs home. And that is part of the charm and delight of creating something from the bottom up.
"You never know what the finished product will become, but in the end, it works," says Talbot. "The best thing about the Bluffs is that everyone who lives here loves living here and that is a testament to everyone who has played a part in making this community happen."
And happen, it almost didn't. The vision for the Bluffs on Cape Fear started in the mid-2000s when Talbot acquired the land. Although a considerable amount of planning went into the first couple of years, the recession of 2008 put much of the project to a halt. Choosing to ride it out, Talbot hung on and successfully resurrected the project a decade later.
There are currently about 250 homes in the Bluffs and new neighborhoods and homesites are being developed for future growth.
For more information or to take a virtual tour, visit thebluffsnc.com