Eye-catching looks to don in the coming summer season
Photos by Abigail Whitehurst and G. Frank Hart
Models: Noelle Agnew and Mallory Cooper
Fashion Coordinator: Abigail Whitehurst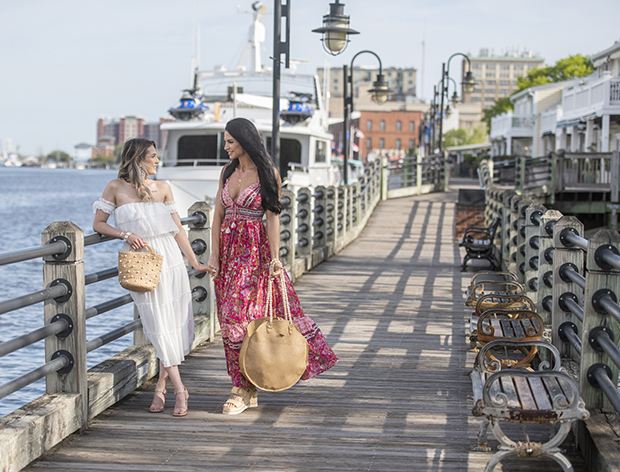 There are a lot of celebrations and occasions to dress up for in May and June – a Mother's Day lunch, a graduation ceremony, a getaway over Memorial Day weekend, a friend's wedding in June, a fun night out with Dad for Father's Day, and more. There also may be the impulse to gussy up just because the local landscapes are in bloom so why not feel pretty when you are out and about? From a stroll along the Riverwalk downtown to dinner at a waterfront restaurant at the beach, the Wilmington area has the retail to help you dress it up!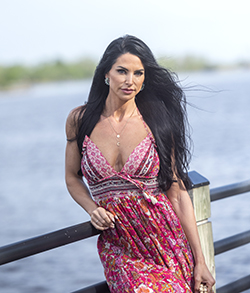 Island Passage • islandpassageclothing.com
Real Love Maxi-Meadow Dress, $168; Stone Wing Earring, $18; necklace, $16; Dolce Vita Posy shoes, $120; Society Amuse bag, $78.
---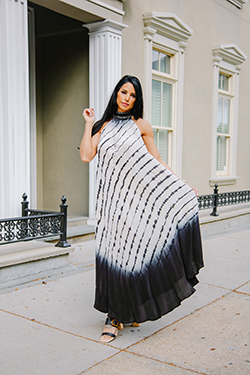 Ziabird • ziabird.com
Phale dress, $414; Boro green amethyst ring, $342; Mela silver pearl necklace, $275.
---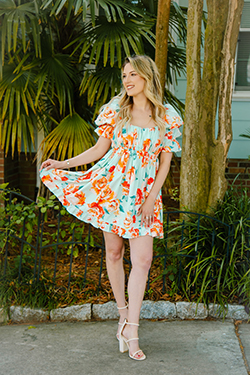 Lula Balou • lulabalou.com
Valentina dress, $118; gold earrings, $34; shoes, $64.
---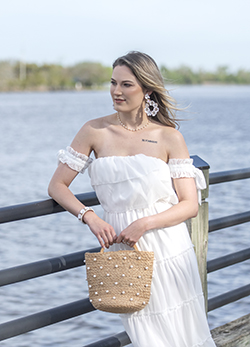 Aidyrose (located inside Blue Moon Gift Shops) • aidyrose.com
Lina Kinsley dress, $58; Pearl-studded handbag; Floral Hoop Earrings, $32; bead choker necklace, $20; Beaded Daisy Cuff, $24.
---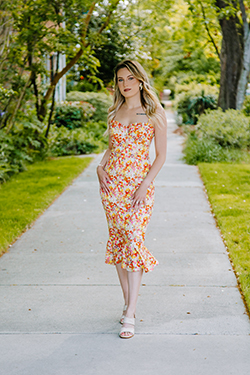 ZIA Boutique • shopziaboutique.com
Selene Bustier Dress, $252; Leven dress slide, $170; abstract flower studs, $28.


---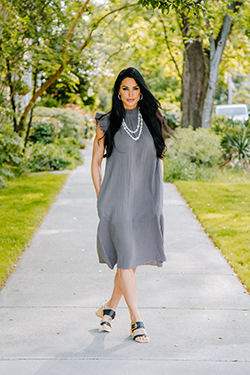 CoolSweats at the Beach • coolsweatsatthebeach.com
Stark X Charcoal Midi Dress, $151; Sea Lily Mother of Pearl necklace, $48.