Home Decor Inspiration
08 Nov 2016
Expert help to make your decorating dreams become reality

By CAROLINE GOBBLE
Photos by KELLY STARBUCK PHOTOGRAPHY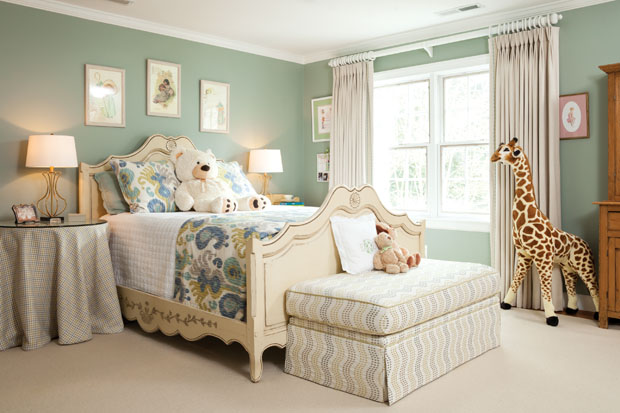 North Carolina is and has been known as the "Furniture Capital of the World." Home to the High Point Furniture Market and employing more than 35,000 people in the furniture industry, North Carolina is also seeing growth in the housing market. According to Zillow.com's housing market prediction, the average increase in housing value in North Carolina will be about 3 percent in 2016. With the recovery of the housing market and an increase in home owners, the home décor industry "shows no signs of slowing down," according to Forbes. Allied Market Research finds "home décor products have gained a high acceptance among home owners who want to renovate the home interior and exteriors."
Artéé Fabrics & Home, the retail division of artéé collections inc., recognizes such growth and "is an end to end destination in home furnishings and fabrics. We provide our customers with ideas, the fabrics and accessories, and customize them into wonderful furniture, window panels and bedding to make their dream into reality. With low prices, wide selection, knowledgeable staff and design choices, we make it possible for our customers to have choices that work for them," according to owner, Arti Mehta.
"Arti has been in textile manufacturing for 26 years," explains Nancy Miles, manager of the Wilmington, NC, retail store. The first Artéé Fabrics & Home stores were in Hudson, MA and Pawtucket, RI, followed by store openings in Wilmington, NC, and Richmond, VA. These latter two store openings "became the catalyst for the expansion of her retail division. Artéé Fabrics and Home now has 13 nationwide locations."
Artéé Fabrics & Home is uniquely qualified to provide the Wilmington consumer with a comprehensive collection of the latest fabric introductions, as well as individualized design help. Miles says, "Our experienced staff happily assists in the process of turning the homeowners' inspiration into a reality. From the initial fabric selection to the installation of custom fabrications, our goal is to help each customer decide on the personal details that make a house their home. Our handpicked workrooms take all the guesswork out of achieving a quality end result."
As the store manager, Miles treats each individual project as if it was her own, and her background in high end furniture enables her to have a discerning eye when inspecting a finished product. She works closely with Jasmine Sredanovich, the assistant manager, explaining, "We act as the go between for the workroom and the customer. Our goal is for everyone to be proud of the end result." The staff enjoys working with each other and with each customer that walks through the doors. Their varied background and talents lend to idea-sharing and collaboration that ultimately benefit the customers.
When it comes to products and services, Artéé Fabrics & Home goes above and beyond to meet customers' needs. "We can order new upholstered furniture or re-upholster your current piece. We specialize in window treatments and custom bedding. A large selection of readymade panels and pillows is also available," explains Miles. "With over 3,000 bolts of fabric and the largest trim selection in town, we can help find just what our customer is looking for. We also have the ability to custom order additional fabrics and trims."
Artéé Fabrics & Home offers the latest collections of cottons, silks, linens, blends, and polyesters; in solids, plaids, stripes, embroideries and prints. In addition to fabrics and trims, they provide accessories such as throws, pillows, lighting, artwork, and mirrors to complement fabrics or add the finishing touches to a decorative space.
Another service more consumers are taking advantage of as the home décor industry continues to grow is consulting with designers, and Artéé Fabrics & Home offers in-store consultation with all designers. As the number of homeowners in the area increase, so does the demand for interior design services.
Wilmington and its surrounding areas, such as Bald Head Island, are known for luxury homes, coastal living, and vacation properties, and Artéé Fabrics & Home "provides all of the fabrics and furnishings you need to make your house feel like home." Products, "How to" articles, and more information is available online at arteefabricsandhome.com. 910-686-2950.