New Hairstyles for Spring
29 Mar 2014
Expert advice on changing your hairstyle, and finding the right hair products to keep it looking good.
By KENDALL FUQUA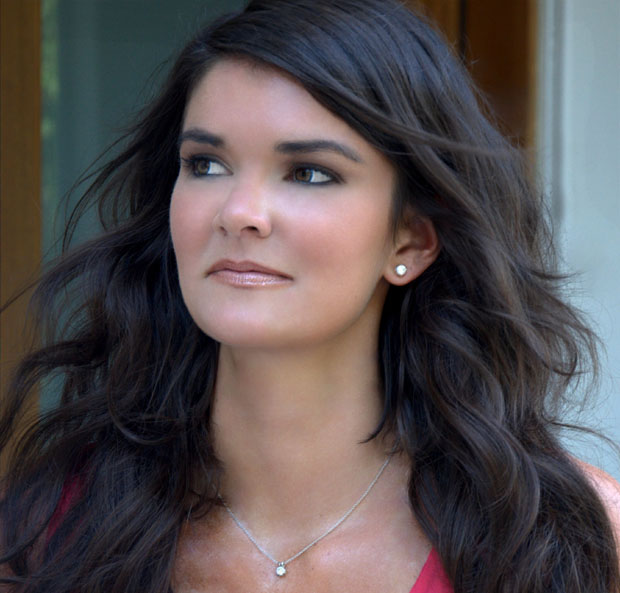 There always seems to be a variety of popular hairstyles no matter where you turn. It makes no difference who you are, the time comes for all of us when refashioning your hairstyle with the latest look is priority. And yes, you can get the latest hairstyle if you know where to look and how to relate your request to the right stylist. Inspiration can come from the styles worn by celebrities as well as the fashion world. For most of us, our hair is the number one accessory that we own, either by growing it or by purchasing it. Hair means something, if not everything, and many lives have been changed by the look of a new hairstyle.
The question that always seems to be the most asked is how long should my hair be. Some women wear certain lengths based on their emotions and some based on time. The fashion industry also has its thoughts on the subject. Short hair will always be considered to be the immaculate, fashion forward, stylish and extremely sexy look for many women. With short hairstyles, there are endless possibilities that never get boring. When you look at any fashion magazine, you always encounter pictures of famous celebrities wearing short hairstyles. The question that I hear repeatedly is ― would a short hairstyle look good on me. The answer I like is that a suitable, personalized short hairstyle would look great on anybody.
Medium length hairstyles on the other hand, will always offer the advantage of being able to experiment. The medium length is getting the most attention right now in fashion and Hollywood. Doesn't everyone want a quality hairstyle that will get them noticed and will be easy to style? This is also an acceptable length with those wanting to make a change, because it can be easy to grow it back long again. It's the "crawl before you walk" length when making that transition into a new shorter hairstyle.
Ok. We know that long hairstyles will always be in the spotlight for any season, and will remain the most popular for the majority of women. Why? It is usually because of the security that it seems to give, or because of the easy ponytail. And don't worry ― stylists will always have a plan for the ladies that want to keep those lovely locks long, stylish, and healthy.
So What's New This Spring?
Most of you may have heard about the Professional Smoothing "Keratin" Treatments being used by salons to tame unruly, frizzy hair, or to help control curls. But, did you know that most of these Treatments are unsafe to the person receiving the service or any person nearby? Some of these treatments have even been outlawed in some countries due to the toxicity. So, how do you and your stylist know who or what to trust? We have an answer and now you can ask for it by name.
Our latest discovery, The KeraSpa Collection has three ways to smooth hair physically and not chemically. The KeraSpa Intense is rich in keratin proteins, polyquaternium and uses amino acids synergy cysteines to effectively smooth the hair. The KeraSpa Intense smoothing system reduces up to 90% of curls, and removes volume and frizz, leaving the hair with a stronger, naturally smooth and silky effect for 3 to 4 months.
The quick fix option in the KeraSpa Collection is the Kera Express. This is an excellent way to reconstitute the proteins in the hair, and increase its brightness and softness to the touch, all while removing frizz. It's ideal to use as a short term smoothing treatment, protect the hair from heat and free radicals, as well as extending the longevity of KeraSpa Intense Smoothing Treatment. This Express treatment can last up to 3 to 4 weeks.
Another choice is the Kera Kontrol Total. A new generation smoothing system that controls the curl and frizz of your hair, by using lupine protein that stimulates the natural keratin of the hair. This technology uses amino acids and protein synergy that are bio compatible with the hair fibers. This treatment improves the hair's moisture, elasticity, and strength while removing the undesired bulkiness while leaving soft, shiny, beautiful curls. This service takes no more time to receive than coloring, and can be done the same day as a color service. Fabulous hair for 8 to 12 weeks!
This formaldehyde free system introduces innovative, high quality products, and takes advantage of authentic Brazilian fruit extracts and their natural benefits. The Treatment includes natural ingredients such as Carob Bean extract, Acai, Guarana fruit extracts, Argan oil, Babassu oil, Wheat Germ oil, Vitamin E and Glycerin. This new combination regenerates and restructures the hair restoring lost moisture, softness, brightness, elasticity, and vitality to the hair.
Every option in the KeraSpa Collection Smoothing System contains no Formaldehyde, and has been approved for use by Health Canada, the Canadian version of the United States FDA. Health Canada adheres to more strict guidelines on the use of Formaldehyde content allowed in consumer products than the United States. In fact, Canada does not allow most smoothing treatments that the FDA still allows for use in U.S. salons today.
So, does beautiful hair have to cost you your health? Not anymore.