Quality of Life is Always Center Stage
01 Jul 2022
LifeCare's Last Chance for White Pants Gala honors the needs of veterans
By Vera Wilson » Photos by G. Frank Hart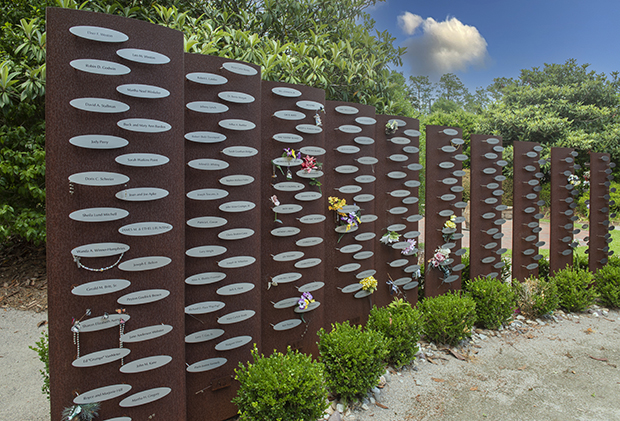 After a house-party version in 2020 and out-and-out cancellation in 2021 due to COVID, the Lower Cape Fear LifeCare's Last Chance for White Pants Gala will return in all its glory on August 27, 2022. But this year, it might just be okay to wear camo instead of white because a substantial portion of the proceeds will be going to support the organization's We Honor Veterans program.
"We Honor Veterans (WHV) is a national program that the National Hospice and Palliative Care Organization and the Department of Veterans Affairs created to serve our veterans at end-of-life," explains Jason Clamme, LifeCare's Director of Community Engagement, an organization whose mission is to help facilitate the highest quality of life for those living with a serious illness. LifeCare serves over 6300 families with their hospice and palliative care each year.
With the goal of supporting the people who devoted their lives to our country, LifeCare is seeking to become a Level 5 partner, the highest ranking currently available to hospice organizations. Achieving Level 5 will ensure that partners place a greater emphasis on staff education and caring for Vietnam-era and combat veterans, according to the WHV website. Additionally, it states that Level 5 partners will be taking on the role of regional mentor to other WHV partners working to enhance their programs.
"It's a yearlong process to get to Level 5," says Clamme. "It's much more intense than what the other levels have been, but we want to be the most respected and capable and prepared hospice organization that we can be to serve our veterans."
A key component to achieving a Level 5 rank is to gain an understanding of the unique health care needs, both physical and emotional, of veterans who served in the Vietnam War and in turn, equip staff and volunteers with the right tools to assist them in their end-of-life journey.
"Not only was their experience different — different type of warfare, different experiences on the battlefield — but also a different homecoming experience in how the nation saw them as veterans. The World War II vets were heroes; many of the Vietnam veterans had a completely different experience and have all the way since. Many of them don't even want to talk about their time in the military, so we have to adapt to that and be able to better meet those needs," explains Clamme.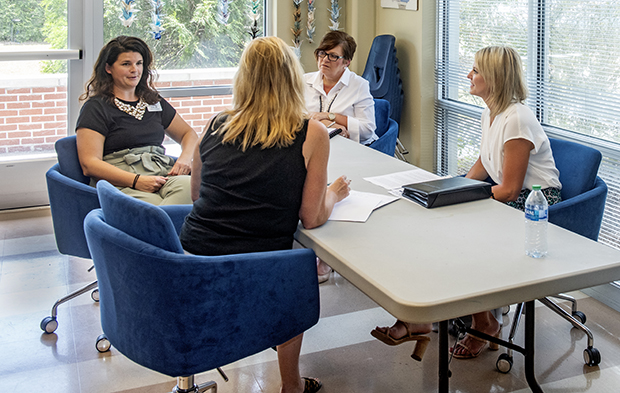 Currently operating at Level 4, LifeCare already has several programs already in place to support veterans.
"We have what we call a vet-to-vet volunteer program. Our goal is that any patient of ours who is a veteran, we place them with a volunteer who is also a veteran, so they have a connection," says Clamme. "We also have special recognition pinning ceremonies."
"We do a lot of education internally with our own staff so they are aware of PTSD and moral injury and things that might be resurfacing, especially at this time, and how we deal with that," Clamme says.
LifeCare also plays an active role in veteran-centric activities and events in the community, such as the annual Veterans Stand Down, an event that provides outreach to homeless veterans, and the Honor Flight program. They also have a seat at the table of local Veterans Council meetings.
Lower Cape Fear LifeCare cares for patients and families in Bladen, Brunswick, Columbus, New Hanover, Onslow and Pender counties in North Carolina, and Horry, Georgetown and Marion counties in South Carolina. The recent expansion of LifeCare into parts of South Carolina means these veterans' programs will eventually be available across nine Southeastern counties.
LifeCare's spectrum of support goes well beyond veterans. Hospice and palliative care are available to all who need it, supported by an interdisciplinary team that includes on-staff physicians and nurses, counselors, chaplains and volunteers.
Although care is often provided at the home, LifeCare currently has three care centers throughout the community with on-site staff and state-of-the-art equipment. A new Memory Partners Program for people dealing with dementia or Alzheimer's' disease, and their caregivers, has been introduced.
They also have an extensive grief program featuring counseling and workshops. And they go beyond serving families in their immediate care by working with children in schools and supporting people who live in their service area but who may have a loved one in hospice or palliative care in another locale. Their Begin the Conversation program guides adults to communicate and document their end-of-life wishes, a subject many are reluctant to broach without some encouragement.
These services are provided regardless of ability to pay, according to Katie Tate, LifeCare's Director of Foundation.
"One of our founding principles is that everyone deserves hospice and palliative care. So since day one, we've never turned anyone away," Tate explains.
Although partially funded by insurance or other reimbursement sources, like most nonprofits, LifeCare is supported, to some extent, by fundraising events and the generosity of others. It's estimated that they provided over $400,000 in benevolent care last year.
"Fundraisers like Last Chance for White Pants support our mission to provide our services to everyone in our community," says Tate.
Ashley McGee is the Chair of this year's gala which will take place in the hangar at ILM airport's Modern Aviation, providing much-needed space for everyone who wants to attend the always sold-out event. Cocktails and heavy hors d'oeuvres catered by Middle of the Island will be served, and the ever-popular Sleeping Booty will be the night's entertainment.
A silent auction which includes luxury items like trips and jewelry, as well as a raffle, will add to the fun of the evening. If you miss your chance to snag a ticket, mobile bidding will be available this year, starting about a week before the event.
For further information about the gala or to learn about LifeCare, its services and volunteer opportunities, visit lifecare.org.