Redefining the Dream Job
04 Jul 2023
The success story of Wilmington Air
By Jen Reed » Photos G. Frank Hart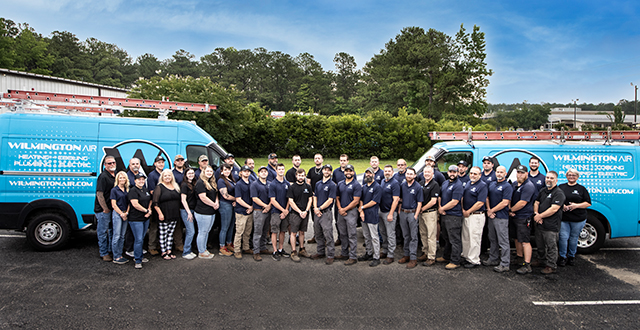 The concept of a "dream job" encompasses various definitions, but at its core, it involves leveraging one's innate abilities and talents to make a positive impact on the world. If you were to ask Jessica Manuel for her take on the matter, she would undoubtedly agree, asserting that she has found her true calling at Wilmington Air.
Unbeknownst to many, as the Office Manager of Wilmington Air, Manuel serves as the lifeblood that keeps the company thriving. However, it is not merely the day-to-day tasks she performs that make this place truly exceptional; rather, it is the collective vision and unwavering attitude shared by everyone working for the company that turns it into the stuff dreams are made of.
"We are like a big family, a cohesive team of individuals who complement one another and share a common goal: prioritizing our customers and delivering the best possible service," Manuel explains.
Over a decade ago, Manuel joined Wilmington Air when it was just a small office on Market Street, employing only a handful of individuals. Since then, the business has experienced exponential growth, expanding its team to over 50 dedicated employees and relocating to a much larger space near the Wilmington International Airport on 23rd Street. Furthermore, the addition of electricians and plumbers to the team has allowed Wilmington Air to broaden its range of services, ensuring a comprehensive solution for customers.
Wilmington Air was established in 2007 as a business priding itself on its strong work ethic. The company has actively contributed to the community, supporting various veteran causes such as the Wounded Warrior Project. Additionally, Wilmington Air has sponsored teams within the Dixie Youth Baseball League and volunteered with the Wilmington Area Rebuilding Ministry (WARM), helping underprivileged families restore heating services.
"There is just something so important about being able to give back to the community, whatever that means—and it's something everyone who works here appreciates," Manuel says.
Undoubtedly, the HVAC industry in the Wilmington area is fiercely competitive, owing to the region's temperate climate and the constant demand for air conditioning installation, maintenance, and replacement.
"People can manage without heat, but they absolutely refuse to live without air conditioning," Manuel humorously remarks.
In Manuel's estimation, the region has ample opportunities for growth, and Wilmington Air shows no signs of slowing down. That is why in 2022 Wilmington Air added both plumbing and electrical services to its roster, thus giving Wilmington Air the ability to fully service the community needs throughout the coast of North Carolina! That's why their motto is "Wilmington Air is Everywhere!"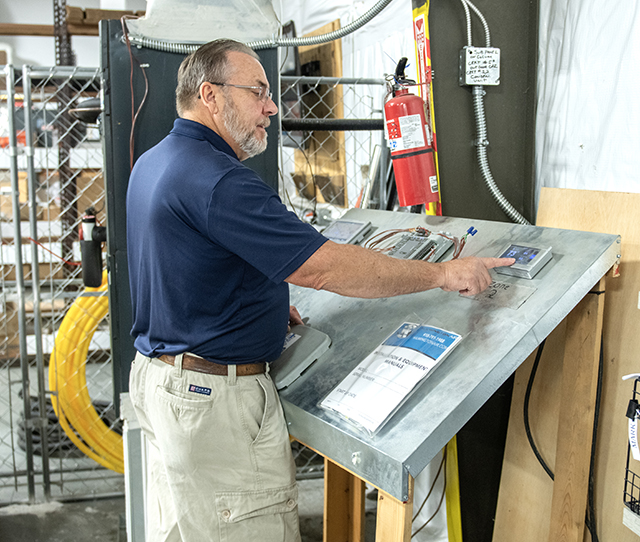 As they enter their busiest season, extending well into the fall months, the company anticipates projected growth in southeastern North Carolina in the years to come. Although Wilmington Air generally does not engage in new building construction projects, the surge in construction in the region means an increasing number of families in need of HVAC services, and Wilmington Air is determined to be there for them.
One of the challenges on the horizon, Manuel anticipates, is the scarcity of skilled tradespeople, such as service technicians, electricians, and plumbers, as fewer individuals seem to be gravitating toward these trades. Nevertheless, she has proactively forged a partnership with Cape Fear Community College, hoping to identify and attract talented individuals who can thrive in an environment that prioritizes training and development.
While future challenges lie ahead, for now, the team at Wilmington Air remains committed to its core strength: delivering unparalleled service to its customers. Evidenced by their 4.9-star rating from over 1,000 reviews, as Jessica proudly shares, the name Wilmington Air speaks for itself.