Wilmington Wine & Food Festival 2014
29 Mar 2014
2nd Annual Wilmington Wine & Food Festival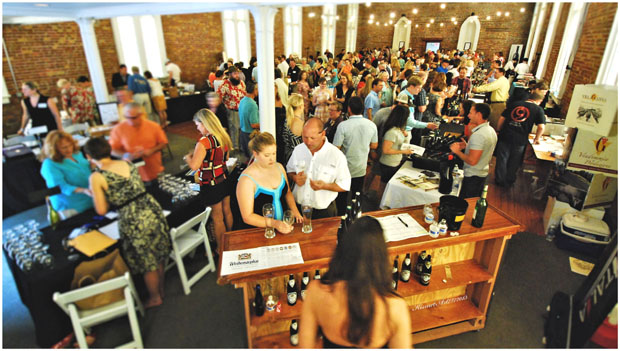 After a hugely successful inaugural year, Bacchus' Brood is excited to be invited to host the 2nd Annual Wilmington Wine & Food Festival, bringing together top area chefs with notable wines and wine makers from around the world to celebrate and advance public appreciation for great wine and food. The festival will provide a diverse range of interactive epicurean experiences while showcasing the area's unique and rich culture and history. This year's event will be a three day culinary celebration held May 2-4 at the Historic Bellamy Mansion. Last year's initial event rose over $3,000 for local charities and they hope to triple that number in 2014. The selected beneficiaries for this year are the Open Gate Domestic Violence Shelter and The Bellamy Mansion Museum.
The evening of Friday, May 2nd will kick off the weekend with the Trey Herring Carolina Bourbon & BBQ Cocktail Party. The night will be a Kentucky Derby themed soirée for sponsors, VIP's, and upper level ticket holders complete with a BBQ sauce competition amongst local chefs and an emceed bartenders' craft drink challenge. Saturday, May 3rd will be the Cork & Forks Grand Tasting Event featuring twenty local owned and operated restaurants and hundreds of amazing wines. An industry panel will be awarding medals to the top wines of the festival. Seminars will be held in conjunction given by winemakers, chefs, and farmers. The festival will wrap up with Bubbles, Brews and Street Eats on Sunday, May 4th. This day will showcase the local brewery and food truck scene as well as sparkling wines and a craft mimosa bar. Several area music talents will be singing and entertaining during the weekend.
To find out more information or to purchase tickets online visit wilmingtonwineandfood.com.