Create the Perfect Table Setting for Mom and Dad
09 Jun 2013
Follow these simple tips for entertaining this Mother's Day and Father's Day
Photos by G. FRANK HART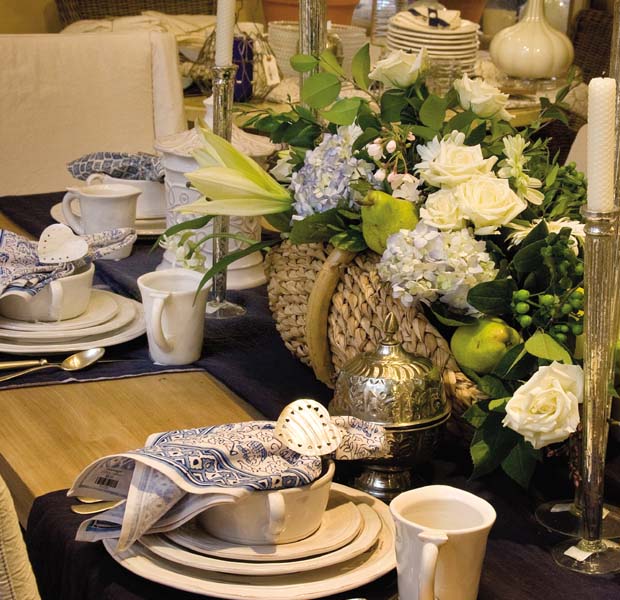 ENTERTAINING SHOULD BY COMFORTABLE, EASY and suit your own personal style. Make this Mother's Day and Father's Day magical by treating your mom and dad to a special day that allows them to spend time enjoying the family. Whether you're having an intimate brunch or the entire family gathering, make sure the table is set with elegant details and tasteful preparations that include their favorite flowers, colors and china. If you don't know what to do, or you have no time to come up with ideas on how to decorate the table, then check out these easy table décor ideas made especially for Mother's Day and Father's Day.
Tips for Decorating the Table
Remember Mother's Day and Father's Day is all about family. Family photos or hand-made drawings from children are the best decorations. Get the kids involved by using twine to make easy and creative napkin rings, and instead of formal name cards, your children can draw pictures instead.
Candles are essential, even during the summer. Using candles brings warmth and should definitely be a staple on any table. Add candles with various sizes, designs, and colors for a great touch.
Platters or bowls filled with berries or water melon are always attractive to look at. Remember height when setting your table ― it's difficult to have to look around tall vases of flowers ― try floating flower buds in glass bowls. You can also add lemons or oranges around the pot of flowers or in a separate glass vase for a lovely citrus smell.
Add special touches to the plates like putting a card with Happy Mother's Day on it, or add a decorated menu. Arrange dinner ware around the plates, and add elegant plates, cups, and tea pots to complete the look.
For a more formal table setting, set your table using a runner with matching flowers. Use layering to add depth with crisp white tablecloths. ■
Retail Information
Table settings provided by:

Nest Fine Gifts & Interiors
1125 Military Cutoff Road
Wilmington NC 910-256-6378
www.nestfinegifts.com
Paysage
1908 Eastwood Road
Wilmington NC 910-256-6050
www.paysage.com