Outdoor Living
12 Mar 2016
Balmy, pleasant, almost tropical to bitter cold, gray and windy; from sunshine to sudden downpour, out of the once blue skies—winter, it seems, is undecided. Fortunately, the turn of the calendar means inching ever closer to gardening season, porch-sitting season, and the always anticipated Azalea Garden Tour.
From building your dream home to furnishing it just right, to decorating outdoor courtyards, walkways, and garden spaces, a handful of local entrepreneurs specialize in exceeding your expectations.
By JAMIE LYN MILLER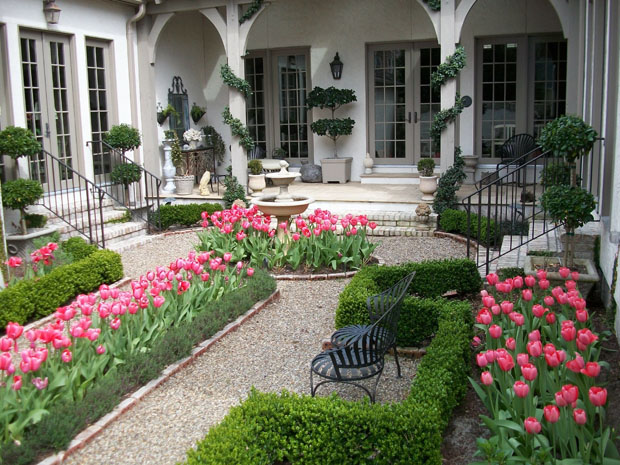 RMB Building and Design
1017 Ashes Drive
(910) 256-6326
rmbbuildinganddesign.com
Photos by KELLY STARBUCK PHOTOGRAPHY
In the building business since 1973, Mack Braxton, owner and operator of RMB Building and Design strives to streamline the building process, and ultimately, simplify the occasionally daunting prospect of manifesting your dream home.
"In the Wilmington area, we've been at it since 1987," says Braxton, of his first venture, Old South Building, and the Landfall development project, which brought Braxton and his wife to the region. In 2003, RMB was established.
Since then, Braxton has grown the business, specializing in custom residential throughout North New Hanover County and South Pender County—"from Porter's Neck to Wrighstville Beach, Hampstead, Landfall, and Coastal Pender."
Specifically, RMB does design build. As a certified building designer through the American Institute of Building Design, RMB covers landscape design, interiors, and of course, the carefully wrought infrastructure beneath it all.
"I do the design work myself," says Braxton, who emphasizes one-on-one communication and keeping things in house. "I work with designers, I work with the client, and we design build from there. RMB is an all-inclusive affair."
As a Certified Green Professional Builder, RMB combines style with design that complements the natural surroundings: things that look good, and work well. The "Coastal Craftsman" look involves a bungalow-style feel, with shingles, and exposed rafters, while the 'Naples, Florida' feel of stucco tiled roof, and Mediterranean touches, finds a local audience, as well. "We had a place where we added a pool cabana house," shared Braxton. "It was a pretty sweet set-up."
From open spaces with lots of windows, and doors, to traditional Low Country with big front porches—the design accents know no limits.
And all these years, customer service remains a top priority.
Recipient of the North Carolina NAHB Stars Award for Best Energy Efficient Single Family Project, RMB's official accolades seem well-aligned with positive client feedback. Words like energy, heart and sweat reflect one homeowner's experience with the crew, while "attention to detail" seems a through line.
Indeed, this 'micro to macro' approach results in a finely-honed end product, with RMB's careful input, every step of the way. "We offer the client a preliminary questionnaire, and then we get together and talk styles, budget…we go over everything that will be needed."
"Our hands-on work ethic is key to our success," reflects Braxton.
Leisure World Casual Furniture
6629 Market Street
(910) 392-7748
A self-proclaimed "army brat," Trey Folcher absorbed a lot about interiors from those frequent changes in address. At Leisure World Casual Furniture, family-owned for over 30 years—"we were there when Market was just a two-lane road!"—the Folcher crew helps customers navigate a myriad selection of casual furnishings decorating the showroom. "Living all those places actually helped my appreciation for different looks and styles," shares Folcher, of the over 300 fabrics to choose from. "Years ago, it started with PVC pipe furniture, and a small variety of products; now, our inventory reflects innovations in the industry."
From teak to all-weather wicker, and sustainable materials, Leisure World features middle to high end inventory, things "not found in Big Box stores," says Folcher. "We're pretty unique in terms of our variety. We have a lot of flair," he adds, with a smile.
Indeed, to the untrained eye, the flair appears endless—that's where expertise makes the difference. "So many options can be overwhelming," shares Folcher, "almost too much to take in. So I start asking questions. 'How do you truly intend on using this area? What are your personal habits—will you be sitting in your outdoor chair versus your indoor chair, in your recliner, or sofa. Do you need to swivel to watch the golf carts go by?'"
He laughs, and then says, "Or maybe you don't like mosquitoes." If that's the case, that outdoor patio won't get used much. The crew at Leisure World works hard to assess the level of use—how often you'll be braving the mosquitoes, or taking in the water views—and then, they set about pairing that with the right style, and quantity, of furnishings.
"We don't usually start with colors, but again, with your habits and comfort levels. Also, there's no need to crowd your space. You can always add things later. Above all, we're committed to making that patio a fun place for you."
Educating customers, helping them determine what is, and isn't, needed—"We're not about the hard sell," says Folcher. As such, customer loyalty runs deep, and Leisure World caters to a growing base of repeat business.
The family-owned feel only adds to the experience. "I've been blessed with a great memory. I remember all my customers' names, kind of like 'Norm' on the TV show Cheers," says Folcher. "I know their homes, I remember their space…I just really like to interact with people."
And the Folcher kids help out in the summers, when they're home from college. "I love incorporating them into the workday. They've grown up with the business," says Folcher. "My daughter helps with creative aspects, the boys help in the warehouse—and my saleswoman's been with us for 21 years!"

Stone Garden
5726 Market Street
(910) 452-1619
stonegarden-nc.com
"The best way to sell outdoor living products is to have them displayed," says Nina Brown, owner of Stone Garden, who's busy beautifying the store's new location a 5726 Market Street, just north of Eastwood Road. "I can't build displays fast enough!" say Brown, with a laugh. Over 17 years' worth of displays at her old location were demolished for the upcoming Military Cutoff Extension project. She is now building a series of outdoor rooms to showcase stone patios, fireplaces, garden art and water features. You might recognize the entrance to her new outdoor garden—the drystack stone arch by Doug McGraw, measuring 20 feet long and 12 feet high; or the 7' tall lions at the driveway, bidding passersby to pull over and play. The store's interior showroom is also welcoming and highlights (vertical) stone veneers for fireplaces, walls and home accents.
"Most people think it's pretty cool here," says Brown, with a laugh. Brown manifested her stone dream world around 17 years ago, in the wake of Hurricane Fran. "A huge oak tree fell and destroyed my entire backyard. There was a big hole where the oak had been and I had to start from scratch to rebuild the yard."
The ancient oak had destroyed her stone pathways and shattered her birdbath on its way down, and when Brown tried to rebuild, she discovered the veritable absence of outdoor living dealers within Wilmington proper.
And so, Stone Garden was born.
Stone Garden features natural stone, cultured stone, walls and columns, entrances and fireplaces, and again, it's all about the displays. "It's important to see all the colors and styles," explains Brown, "so you can visualize everything in application. Otherwise, it's like going to a paint store and just seeing the paint chip."
Stone isn't native to Wilmington, explains Brown, and a lot of Stone Garden's energy goes toward educating interested customers about types of stone, and how it's used.
For the weekend warrior do-it-yourself crowd, Stone Garden offers free classes in spring and fall: how to build your own patio or fire pit; how to lay down your own stone pathway. "The most common project is a stepping stone pathway, but I've also had customers build their own fireplaces, and install their own fountains."
For others, Stone Garden has built its contractor referral network to match clients with the right mason or landscape designer to make those stone dreams come to life.
Indeed, some of the most beautiful gardens in Wilmington sourced their materials from Stone Garden's grounds. Hank and Debbie Phillips' home, featured on 2012's Azalea Festival Garden Tour, is a testament to the design power of natural stone. (You can attend this years' Garden Tour, April 8-10th.)
"Debbie's and Hank are avid gardeners, and their garden remains an all-time tour favorite," shares Brown. Their backyard includes a pondless waterfall, by Cape Fear Water Gardens, providing the sound and beauty of water flowing, without the challenges of an actual pond. Their cast stone tiered fountain is a thing of art. The Phillip's favorite piece of garden art, appropriately named Fern, is the creation of copper sculptor J.A. Cobb. (Don't miss viewing his full collection of whimsical frogs at "Ribbit the Exhibit" starting May 1st at Airlie Gardens.)
"You can really see the beauty of natural stone," says Brown, of her ongoing passion for the medium. "Stone is certainly the most natural and earthy product; when you put in a stone patio, it looks like it's been there forever."